About Us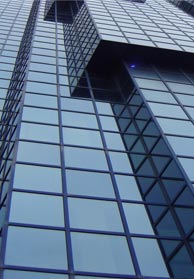 Information Technology Solutions (ITS), LLC
3627 Stansbury Mill Road,
Suite 352
Phoenix, MD 21131
Phone:
(410) 667-0205
Corporate Profile
Founded in 2001; 30+ years proven and reliable products and services
US based, privately held corporation
Headquarters in Maryland and satellite offices in California, Georgia, New Jersey, Alabama, and Virginia
Diverse technical staff supporting Application Development, Business Development, Training, and Consulting Services to Government and Commercial Clients

ITS Vision and Mission Statement
Vision: ITS is an innovative leader in providing sales, marketing, and consulting services to commercial customers.

Mission: To provide technical service support, consulting, and business and marketing development to clients of both commercial industry and the Department of Defense. ITS strives to achieve this through best demonstrated practices, integrity, and quality performance.
Dedicated to the evolution of Network topologies, Information Assurance programs, and Intelligent Surveillance Solutions for DOD, Federal Agencies, and Law Enforcement
Support Environmentally friendly solutions as Fuel Alternatives to reduce the carbon emissions and increase yields of mileage for existing fuels
Provide robust and scalable web-based software solutions to improve connectivity to information, decrease the reliance on manual processes, and provide the capability for dynamic reporting
Proud Supporters of the following organizations